Inxight Design
Redesign and rebuild a new
branded website for Inxight Design
Inxight Design is a Hong Kong-based interior design company providing modern and high-class interior design and renovation services. Most of Inxight's projects are office renovations, but they also work with residential properties
(houses and apartments).
Subject
A Professional and
Classy Corporate Website
Client type
Corporate
Website
Industry
Interior
Design & Build
Services
Content Strategy,
Corporate Web Design
& Development
Objectives
The goal was to build a new brand website that better showcases its brand and services to potential clients. The new site's user experience needs to be engaging, and intuitive with a modern and classy look.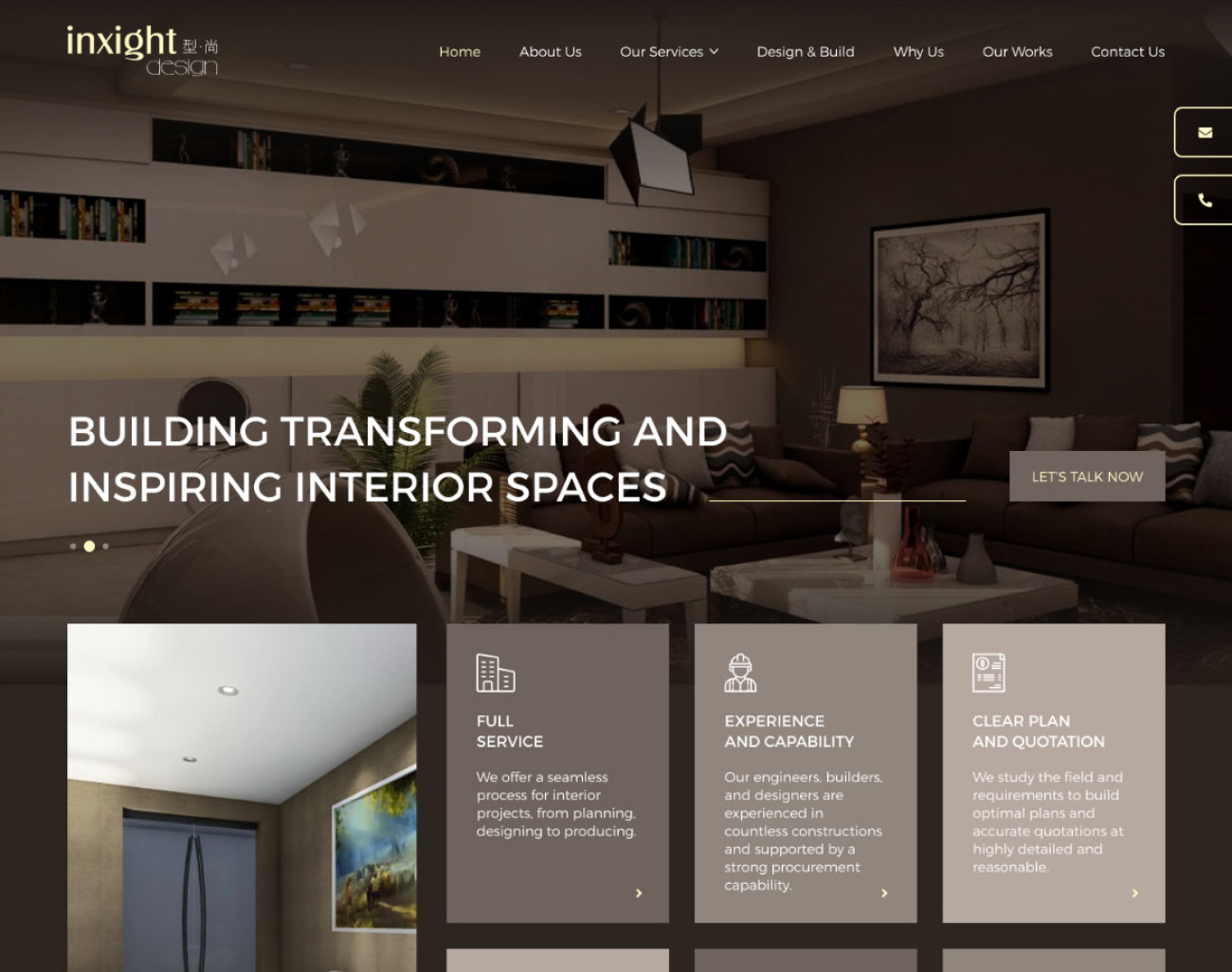 The Challenge
There are so many nice interior design company websites on the web that look similar to one another. The client wanted something outstanding that would highlight their unique approach and the brand's soul.
The greatest challenge of this project was to uncover the brand identity and transfer the features of interior design and build onto the website.
The Solution
We studied the client's segment more thoroughly and asked them many questions to learn more about their company, their approaches, and their customers. Then, we defined the list of services and unique features that make this brand different from the old company and competitors.
Next, we developed a site map and offered a grid with elements of asymmetry to make the site more live and interactive. We also prototyped the website and worked closely with clients on the final design to ensure they were satisfied with everything.
Technologies
When building a corporate website, the chosen technology needs to allow easy content management, customization, and future update.
With WordPress, we created Inxight Design a custom, UX-led, and lead generation website which showcases their brand, services, and portfolio.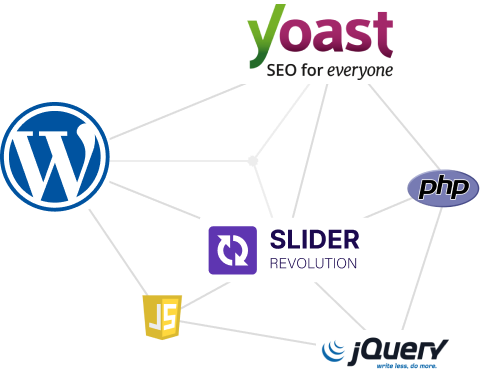 The Outcomes
The project resulted in a stunning website that operates stable and future-proofed. Allowing the Inxight team to easily update content and photos with detailed guides from Arestós. We also continue to offer long-term maintenance.
Featured Insights
Update the latest technology trends for your business
Request A Quote
FREE CONSULTANCY
Let's find out the right digital solution for your business