5 quick tips to refine your eCommerce Website to boost sales
Festival season is coming with the heat of shopping demand. It's time to review your eCommerce website and ensure that it will perform well to help you boost sales during this competitive season.
Festival season is coming with the heat of shopping demand. It's time to review your eCommerce website and ensure that it will perform well to help you boost sales during this competitive season.
Below are 5 actionable and quick tips you can do to enhance your eCommerce website to achieve that.
1. Measure and improve your site speed
Speed plays a pivotal role in your eCommerce website. According to researches, site speed directly and significantly affects product rankings, conversions, and value-per-visitor.
Moreover, Amazon has found that if their customers have to wait for more only one second to load, they would witness a loss of $1.6 billion in sales revenue every year.
Thus, first thing first, you must ensure your eCommerce site run smoothly and quickly.
There are numerous tools to measure site speed. You can use Google PageSpeed Insights as an ideal option to start. It allows you to track your site speed comprehensively and free. Besides, it will provide suggestions to improve the loading speed.
After getting a total view of your speed, there are some practical actions to take to ensure your site loads in the blink of an eye:
Check and improve the speed of hosting provider
Optimize images
Reduce server response time
Enable text compression
Enable Browser Caching
Minify codes
2. Effective site navigation
After attracting online shoppers to visit your site, make sure you can keep them stay. Site navigation has a great role in convincing customers to browse your site. Moreover, it also impacts the traffic and search engine rankings of a website.
Put yourself in your customer's shoes; imagine how they want to find products or look up for more information.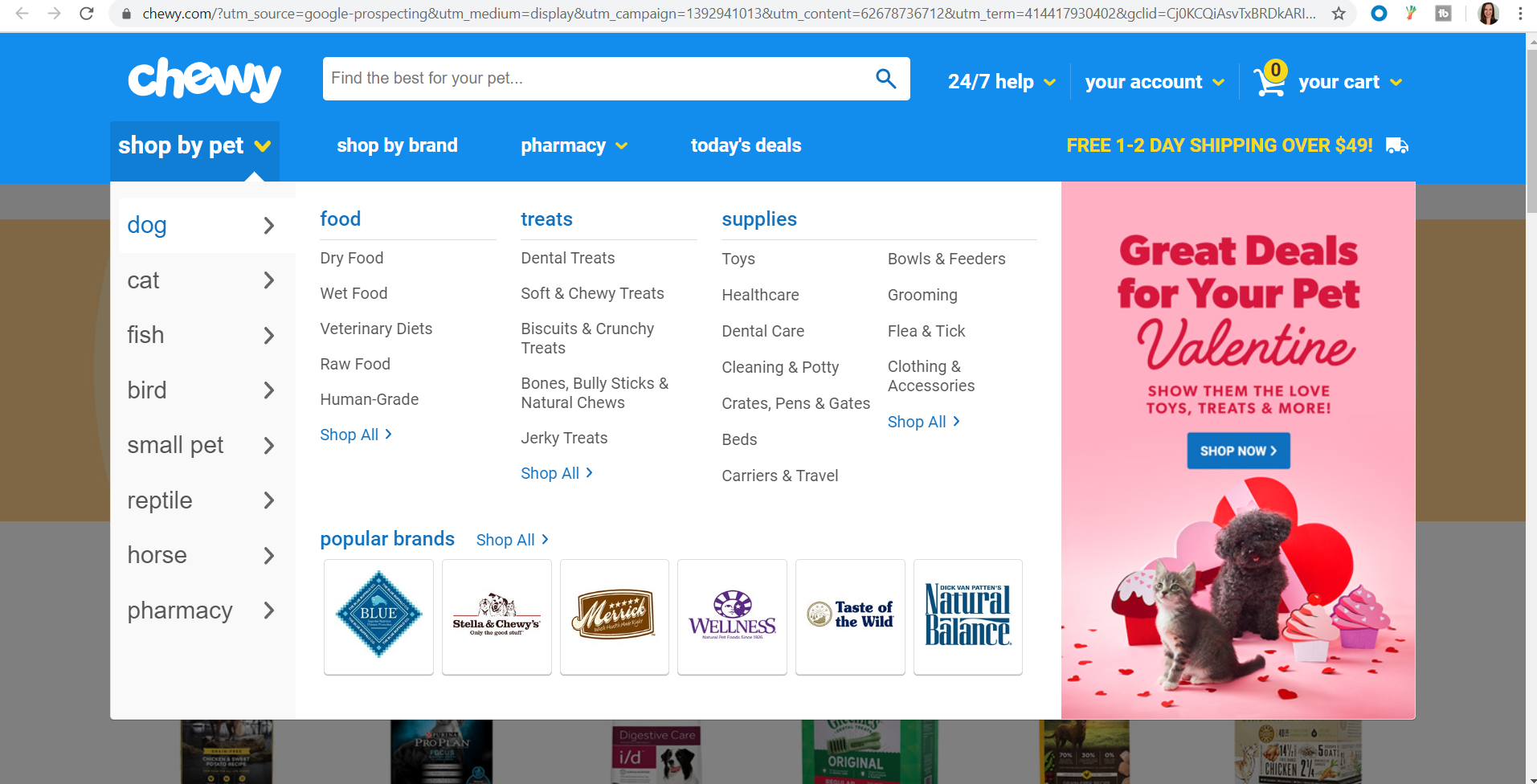 Below are some suggestions to quickly review and improve your site navigation:
Meaningful and descriptive labels: Ensure your customers can scan the menu and quickly get the idea about your services or products
Make the top-level navigation clickable or tappable: Online shoppers expect to find category landing pages. This can be a valuable chance for you to promote your sales campaigns.
Enhance the search bar: ensure your site has a smart search with relevant suggestions. Include features such as popular search, promotion campaigns, or product preview pop-up right on your search bar.
Mention sales, discounts, and specials: every shopper loves sales especially in the shopping season. You can add a label that shows dropout offers, Ensure that the label is visible from anywhere on your site.
3. Product copy and photo that sells itself
The advertising industry has proved that great copywriting for eCommerce can make a big difference for conversions. Moreover, product copy also plays a key role in your site's visibility on the search ranks.
Thus, attention should be paid beyond simply using the manufacturer's product description.
In fact, there are many things you can do to have an appealing copy and photo that can convince people to click "buy now"
Captivating product names: briefly introduce the product and its key benefit.
Provide a detailed product description: fully address fears, concerns, and buyer barriers. The description format can be #1 – inform, #2 – persuade. Ensure that the format is scannable.
Invest in photos: shot in bright and natural light, enable to zoom-in and taken from different angles.
It's not easy to get someone to visit your site, so don't waste the opportunity.
4. Attracting reviews for your eCommerce website
According to research by BrightLocal, 84% of people trust an online review as much as a personal recommendation.
Thus it's essential to increase reviews to be trusted and boost sales.
There are some quick tips to grow online reviews to boost sales during the upcoming shopping season
Email your customers after purchasing: Timing is important here. Ensure customers have enough time to have received the product and used it, but the purchase is still relatively fresh in the customer's mind. In this email, you can offer a discount for related products to encourage customers to review.
Incentivize reviews: In the above email, you can offer a discount for related products to encourage customers to review. Besides, you can offer a voucher also.
Easy to send reviews: you could ask for an overall review score, but make textboxes optional, so that customers can leave as much detail as they want to. Moreover, you can suggest some general phrases for customers to choose.
5. The more simple and fast check-out process
Finally, you could convince customers to put your product into the shopping cart. Don't forget to optimize your checkout page to ensure that customers wouldn't abandon their cart and finish the purchases.
There are some actionable tips you can consider to enhance your checkout process and boost revenue:
Grab customer's email: Try to take your customer's email firstly and ask them if they want to checkout as a guest. In case they don't finish the purchase, you can launch the cart abandonment email series with the given emails and bring back 15% of customers who put items on the cart.
Replace or minimize header and footer: remove any possible distractions to keep customers focusing on finishing their purchase.
Kepp your cart page simple: provide quick preview about the products and a very obvious step leading to checkout
Display trust signals: show antivirus software, SSL certificates, and logos of available payment options
Multiple payment options: the more payment fields the better
Always streamline your checkout page. Try to make checkout the least difficult part of your customer's eCommerce journey — from visit to conversion.
Conclusion:
Above are some very quick tips you can apply to get your eCommerce website prepared for the upcoming shopping season.
Arestós is a full-cycle e-Commerce website development company. We have a wealth of experience in helping clients across industries build eCommerce websites that convert. Moreover, our team also can help you to optimize your current online shops to enhance your customer experience, be more competitive, and boost sales. Contact us now to find the best solution for your online stores.