Hexience Fabrication
Build branding assets, content,
and professional website
HexFabs is a metal manufacturer operating for over 5 years without a website.
They decided it is time to build a professional website to approach international clients.
Subject
Helping a metal manufacturer showcase its capabilities with a brand-new WordPress Website
Client type
Corporate
Website
Industry
Metal
Manufacturing
Services
Content Strategy,
Corporate Web Design
& Development
Objectives
Hexfabs wanted a new WordPress website with a modern yet industrial design to represent its credibility and services. Moreover, the new website needs to be easy to manage and update in the future.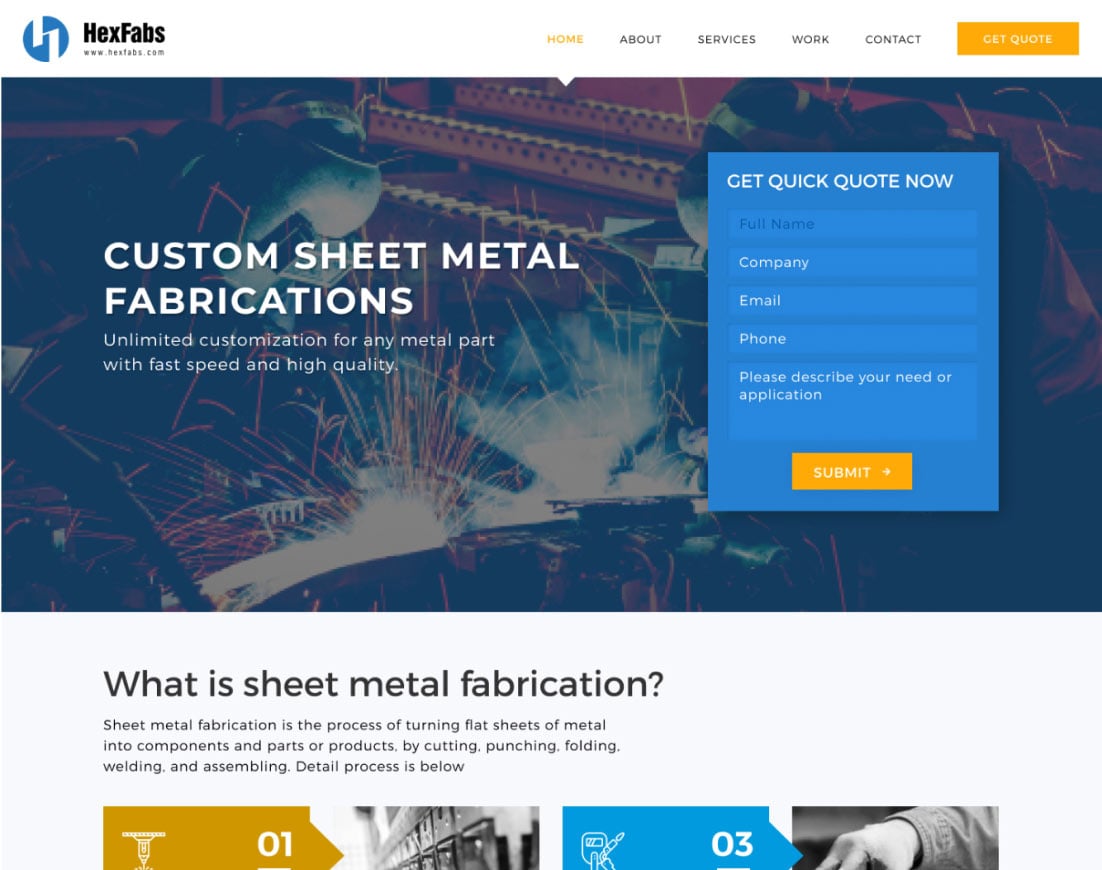 The Challenge
Hexfabs hadn't had any complete company branding. Thus, we had to work closely with the client to collect information for building the web content and design theme.
The greatest challenge was turning complex metal fabrication information into easy-to-read content and visual elements.
The Solution
The process began with a meeting to identify the website and stakeholder requirements. After that, we were able to outline the branding content, and wireframe the key page templates for desktop and mobile screens.
Once the client was happy with them, we moved on to the detailed content for each page and visual design. The design focus on visually showcasing Hexfab's capabilities and services.
Technologies
We created the site on WordPress for unlimited customization and easy content management for the Hexfabs team. The site is integrated Yoast SEO for ongoing SEO efforts.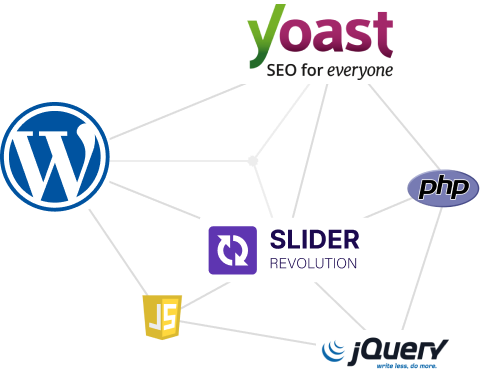 The Outcomes
The fresh new Hexfabs website has successfully showcased the company's capabilities with an eye-catching industrial design style and easy navigation. The new site has level-up its branding identity and help them to capture more potential leads.
Featured Insights
Update the latest technology trends for your business
Request A Quote
FREE CONSULTANCY
Let's find out the right digital solution for your business